About The Coaching Profession
Life Coaching & Executive Coaching is a growing industry of professionals who are united by the cause of raising the quality of lives for our clients. As per research conducted by American Management Association, there are now over 50,000 coaches worldwide across more than 85 countries. This profession is generating revenues of over USD 2.5 billion globally & growing at the rate of 18% per year and is expected to have an increase in demand for coaching services as well as in revenues in the coming years.
Income Potential From Coaching Profession
An ICF Global Consumer Awareness Study found that, overall, 25- to 34-year-olds are more aware of professional coaching and see coaching as a viable resource to help them with their career goals. As per research studies carried out by ICF, full- and part-time coaches earn an average of USD 50,510 per year. Full- time coaches earn an average of USD 82,671 per year, and part-time coaches earn an average of USD 26,150 per year.
86% of the coaches worldwide have established their independent practice. Their clients are likely to hold the position of Executive, CEO, CFO and are more likely address key issues such as work/life balance, strategic thinking/planning. Despite the global economic slowdown, coaches with more experience and business specialization are reporting higher incomes per session and longer client engagement duration.
Why You MUST Attend Anil Dagia's ICF approved Coach + NLP Practitioner dual Certification Training?
You MUST attend Anil Dagia's Training because you are passionate about making a difference to the life of others and desire to help people grow personally & professionally AND
If you are a practising life coach or executive coach & want to bring the value of cutting edge frameworks & models that increase your market value with your clients (and also earn ICF ACSTH training hours in the process)
if you are a trainer & want to significantly enhance your market value by venturing into the high value profession of executive coaching
If you are in the HR profession & are required to or wish to coach executives in your organization
If you are in the Learning & Organization Development (L&OD) profession & want to implement the coaching framework in your organization
If you are in the profession of psychology or counselling & want to generate results for your clients that are not possible through your models of psychotherapy & counselling
if you wish to switch your career / profession that you find more fulfilling
if passion & contributing to a cause greater than yourself is what excites you
if you, like Anil, yearn to make a significant difference in the life of others
if your idea of growth includes helping other people grow in life
if you are passionate about making a difference to the life of others and desire to help people grow personally & professionally
if you deeply care about & are invested in your own self development & growth as a professional & as a human being
Because
Anil Dagia's training equips you with the knowledge, ability, skill and ICF coaching competencies which are recognized worldwide
Anil Dagia's training earns you respect, recognition & credibility from Human Resources department - this training that has been pre-approved by HRCI for Recertification credits & SHRM for Recertification PDCs for HR Professionals
Anil Dagia invests his time & energy in establishing your success in the field of coaching through his Coaching Business Mentorship program
Anil is a World Leader who has made possible the World's 1st NLP Certification Course to be approved by ICF for ICF Approved Coach Certification Training & to be approved by HRCI & SHRM for Recertification credits for HR professionals
Extreme Value
You will not find any comparable program that offers so much value packed in 1 training at the price that you invest in this program
World's 1st ICF + NLP Dual Certification Course*
World's 1st NLP Certification course that offers HRCI pre-approved recertification credit hours*
World's 1st training to offer the combination of ICF certification, NLP certification, HRCI recertification credits & SHRM Recertifiction PDCs*
India's 1st ICF Approved Training (ACSTH) with NLP core curriculum
India's 1st (& probably the only) training that offers a Coaching Professional's starter kit
India's 1st (& probably the only) training that offers a DISC personality profile report along with personalised coaching as part of the training
* - For details - check the Certification section
Some More Reasons Why You Must Attend Anil Dagia's ICF approved Coach+ NLP Practitioner dual Certification Training
Anil has first put into practise what he teaches:
Personally, he has achieved results which many others & sometimes even he himself, previously considered impossible - be it in his business, his finances or even his health & fitness
He has trained & coached over 10,000 people across 15 nationalities including (including American, Australian, British, Canadian, Cyprus, Dutch, Egyptian, French, German, Spanish, South Africans and many more)
He has converted his dream of changing millions of lives into a reality.
Don't Just Accept Our Words - Check Out The Proof
Click Here to watch video testimonials of people who have attended Anil Dagia's NLP certification trainings & see what they have to say so that you can come to your own decision to attend his training.
Contribute To A Cause
Anil is passionate about his subject, he is passionate about you getting the results that you want from your life, he is passionate about creating impact in people's lives & in society. That is why a part of his income is donated to a Pune based NGO that is uplifting the status of the girl child in India. When you attend his training, you are contributing to this cause. By investing in your own achievements, your own future - you are contributing towards saving many girls, giving life & a livelihood to them.
Advantages & Disadvantages Of Obtaining Your ICF Certification From Anil Dagia's 5th Element
ADVANTAGES
DISADVANTAGES



Individualized, Personalized & Customized Training

Every training is customized to meet your specific needs. When you register, you will be asked to fill up a detailed & thought provoking questionnaire. Previous participants have reported that responding to this questionnaire, in & of itself has generated tremendous insights for them.




Complimentary Life Long Support

You will have unconditional & complete lifetime support (by e-mail) in your endeavors to apply what you learned during your training course with 5th Element

Stringent Assessment Criteria

Paying your fees & attending the training does not qualify you to receive your certificate. The assessment criteria to fulfill, is very stringent & comprises of not just attendance but completion of homework assigned to you at the end of each day of training, a case study discussion to demonstrate your competency & minimum number of mandatory observed coaching sessions. Failure to meet the criteria in full will result in your certificate being withheld.

Complimentary Access To Resource Library

You have a 3-month limited period access to a library of resources comprising of tonnes of books as well as over 650 GB in e-books, audios & videos including some of the rarest of rare books & videos. This access requires physical presence.

This Training Is Not An Entertainment

This training focuses on you making the changes that will help you achieve the results you desire. Hence the training is designed to be quite intense & does not provide any entertainment like singing, dancing etc.

Pathbreaking Leadership

From among all the ICF approved training programs that have an NLP focus, none of these other training programs were found to be offering ICF certification + NLP certification in a single training at the time this training program was approved.

This created a wave of followers rushing  to get their NLP programs approved by ICF.

Limited Opportunities To Attend This Training

Since the training is highly customized to meet the specific needs of each & every participant, batch sizes are limited to not more than 10 participants. Hence you have a very limited opportunity to find yourself attending this training.

Highly Recognized & Credible Certification

The International Coach Federation (ICF) is the institution that sets the standard for the coaching industry. You can be assured of a world-class internationally recognized program.

You will also receive a professional NLP certificate with which you will be eligible to apply for a membership with ANLP (UK), the only umbrella organization that offers impartial & independent advice & supported by many internationally renowned innovators in NLP including Steve and Connirae Andreas, Judith DeLozier, Robert Dilts, Charles Faulkner, Steve Gilligan, Christina Hall, L Michael Hall, Tad James, Bill O`Hanlon, Frank Pucelik and Wyatt Woodsmall. This means that no matter where you go in the world, your certificate will be recognized by the appropriate NLP associations.

You Won't Be Spoon Fed

Several coach certification programs provide you with templates of coaching questions & formats. This spoon-feeding leads to stunting your personal & professional growth and negatively affects your future performance in this profession. The training you will receive here, will focus on developing you as a individual so that you will be equipped to handle any coaching situation on your own.
Value Guarantee
In Anil Dagia's training, even before you start this training, you will get
Deep insights into your personality using the powerful & insightful DISC Personality profile report
Razor-sharp clarity about your goals by filling up a profoundly thought provoking Personal Outcomes Form
Clear roadmap towards your goals through Transformational Coaching Engagement with Anil Dagia's ICF certified coach
During the course of the training, you will learn how to
Transform yourself & others using the Coaching Competencies as per 11 Core Competency Framework of ICF
Generate breakthrough results in your business, career, finances, health, relationships
Generate breakthrough results for your clients' business, career, finances, health, relationships
After the completion of trianing, you will be able to
Start your coaching business in minutes with the Coaching Professional's Starter Kit
Generate sustanable livelihood by doing what you love & making money from it
Fulfillment through contributing to improving lives of others
In spite of the above value guarantee, if you think you are not learning anything useful by the middle of the 2nd day - then you get a full refund of the entire amount you invested, no questions asked. And you can still attend the training for free if you want to.
What You Get From This Training?
Here is a list of what you will get from Anil Dagia's training
ICF Certificate
NLP Certificate
HRCI Recertification Credits - Pre-approved by HRCI*
SHRM Recertification PDCs*
Personalized training to meet your specific needs
Live coaching practice with feedback, reflection & review from ICF credentialed coach
Additional learning through participation as observer in practice coaching sessions & feedback sessions (at least 20+ hours)
DISC Personality profile report
5 Coaching sessions with Anil Dagia's ICF certified coach
Coaching Professional's Starter Kit
Eligibility for enrollment to Anil Dagia's Coaching Business Mentorship**
Eligibility to be considered part of Anil Dagia's Coaching team**
Eligibility for profile listing on my website**
* - For details - check the Certification section
** - Additional Conditions Apply
NLP + ICF Advantage
- Power of NLP tools along with global credibility of rigorous International standards
- Highest acceptability & applicability in the corporate environment
- Access to worldwide community of experts available through ICF
- Access to research studies available through ICF
For more information about my NLP Certification trainings - Click Here
Program 2 - NLP Master Coach Certification - 100 hours ACSTH
ICF Life Coach Certification Program + NLP Master Practitioner Certification

Introduction To Master Coach
Being an NLP Master Coach is not about learning more techniques. It is about learning to build new models. This course is both challenging and creative. A major learning and experiential component of this training is a requirement to perform various techniques and perceptual skills using your existing NLP knowledge in creative ways.
Benefits
- Negotiate with Elegance
  Master the practical negotiation process of using values elicitation and chunking together.
- Expand Your Thinking 4 Ways
  Sub-Modalities are the building blocks of thoughts. Learn the intricacies of human thought
  Learn how to optimize and change thinking patterns, and
  Learn how to enhance impact on thinking patterns.
- Learn the Secret Process that Dominates Everyone's Behaviors
  Values & Meta Programs - a practical analysis and description of the processes that dominate everyone's behaviors.
  A systematic exploration of how to motivate, encourage and communicate with wide varieties of behaviors and belief systems.
  Some of the most useful information in NLP!
- Learn the Secret Behind the Secret
  Modeling is the advanced material that introduces you to the very processes that created NLP.
- Control Your Language & Master Success
  Even more of the most effective and practically useful ways of communicating and persuading.
  Mastery of language patterns ensures success in all aspects of your life.
Compare this dual certification training with NLP Master Practitioner training
Mentor Coaching For Your ACC & PCC Credentialing Requirements
5th Element Team
Program Owner
Anil Dagia.
Panel of Facilitators
About Anil Dagia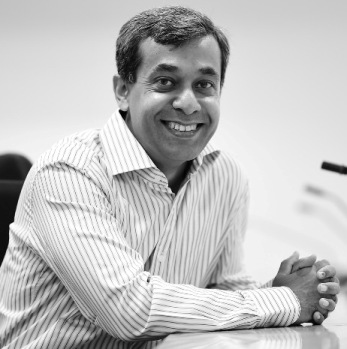 - Certified Trainer of NLP (Trainer member of ANLP CIC, UK)
- Received NLP Training in South Africa from NLP Master Trainer Dr Terri Ann Laws
- ICF Credentialed Coach, PCC & Mentor Coach
- World's 1st NLP Trainer to offer ICF Approved Coach Training Certification + NLP Certification in a single training***
- Creator of SUPER SUCCESSFUL programs like "Emotional Fitness Gym®", "Neuro Linguistic Influence" and many others
- Winner of ISHMA Awards 2015 for Excellence in NLP Trainings
- "Unconventional", "No Box Thinker", "Trainer Who Does Not Use Powerpoint" are some of the titles given to him by those who have attended his courses
- Probably the MOST INNOVATIVE NLP trainer in India
- Trained/coached over 10,000 people across 15 nationalities (including American, Australian, British, Canadian, Cyprus, Dutch, Egyptian, German, French, Spanish, South Africans and many more)
- Conducted Trainings in Dubai, South Africa & India
- Certified 43 batches of NLP Practitioners & 5 batches of NLP Master Practitioners in live trainings
- Certified 14 batches of ICF + NLP Practitioners & 3 batches of ICF + NLP Master Practitioners in the dual certification courses in live trainings
- Certified 11 batches of ICF approved NLP Coaches in online trainings
- Completed 124+ workshops of Emotional Fitness GymTM
- Probably the only NLP trainer in India who teaches you practical NLP that you can use in the Boardroom
- Interviewed by Times Of India - Click Here
- Interviewed by Mid-Day - Click Here
- Interviewed for 2nd time by Mid-Day - Click Here
- Interviewed by MJ Shubhra of Radio One 94.3 FM - Click Here
- More than 2000 skill endorsements on linkedin

Watch Video Testimonials For Anil Dagia's Trainings
Click Here
About Mehernosh Randeria (www.mehernoshranderia.com)

- India's First and Only Wealth-Wisdom-Wellness Coach and Trainer with a mission to make YOU prosper!
- Associate Certified Coach from International Coach Federation
- Certified Master Practitioner of Neuro Linguistic Programming from Anil Dagia's 5th Element  
- India's First Certified Brainival Facilitator from Think Genius
- Certified Memory Trainer from Musical Windows  
- Certified Fitness Trainer from K11 Fitness Academy
- Featured in Mumbai Mirror on 5th Nov 2014 - Click Here